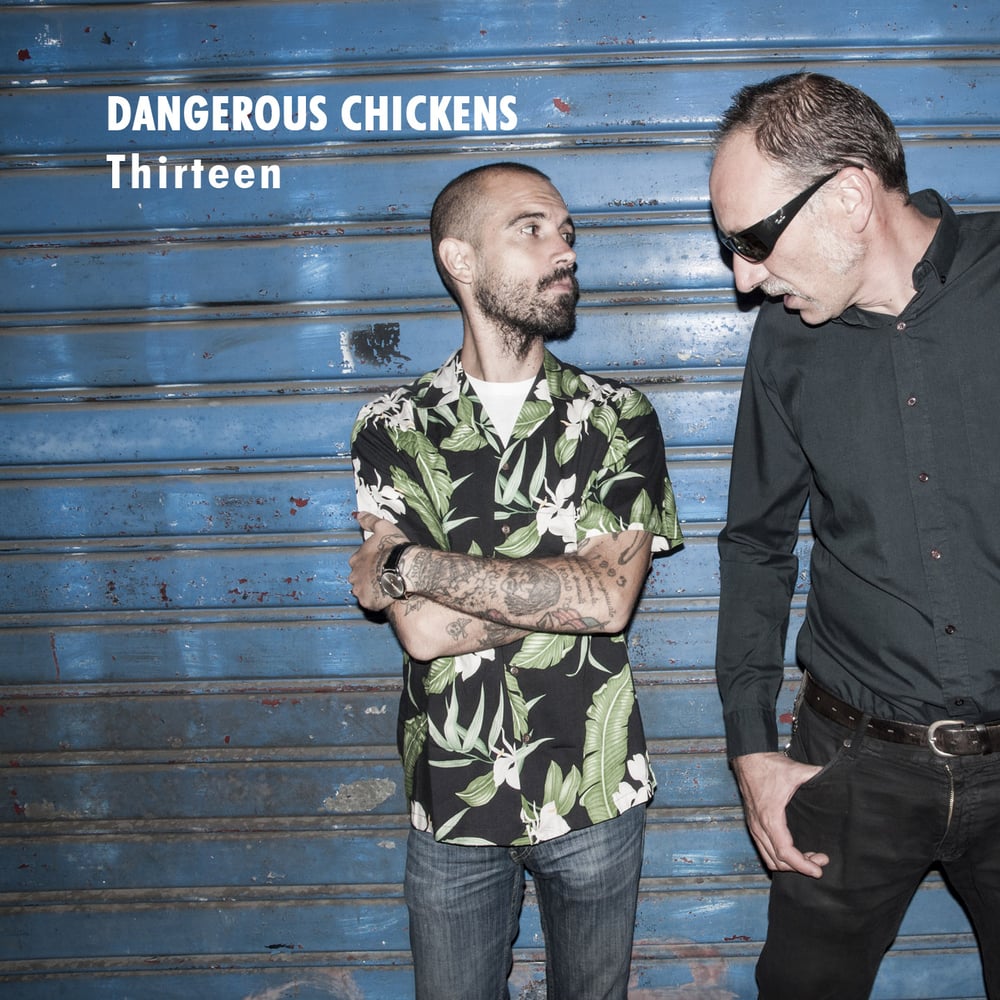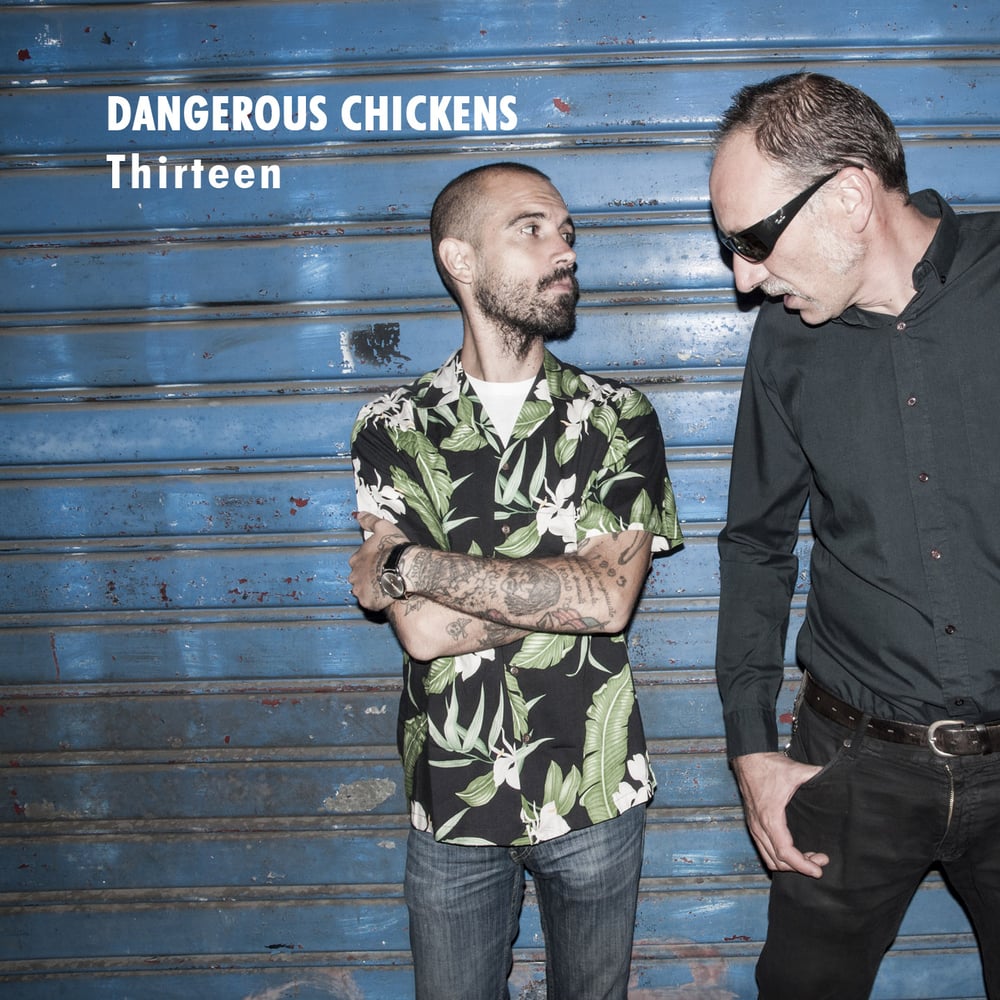 Dangerous Chickens "Thirteen" CD - OUT NOW!
€9.50
Dangerous Chickeeeeeeeeeens! A.k.a. Honey Slim & Billy Stoner a.k.a. Max & Manuel Manges!
Furious garage punk from Las*Pezia - Italy, in the spirit of the Gories, the Mummies, the Cramps and the Ramones!
The two good cops are celebrating 13 years of sweat, spit and bleeding ears, for this occasion they decided to re-record some of their best songs and this album is the result!
Tracklist:
POLICE CAR
ZOMBIE COP
JESSICA
RAMONES ARRESTED(DEE DEE SONG)
GERMS (*)
GOOD BYE BLUE SKY
RAY VERDUGO'S BALLAD
GOOD COP
BILL STONER MEET HONEY SLIM
BAD ATTITUDE (*)
DOG &CAT FROM THE SPACE (*)
I WANNA PLAY THIS FUCKING GAME
THANX GRANDMA FOR THE CAKE
*= "Space Affair" session
Limited edition cd, 500 copies!
The album is also available for download on BANDCAMP!