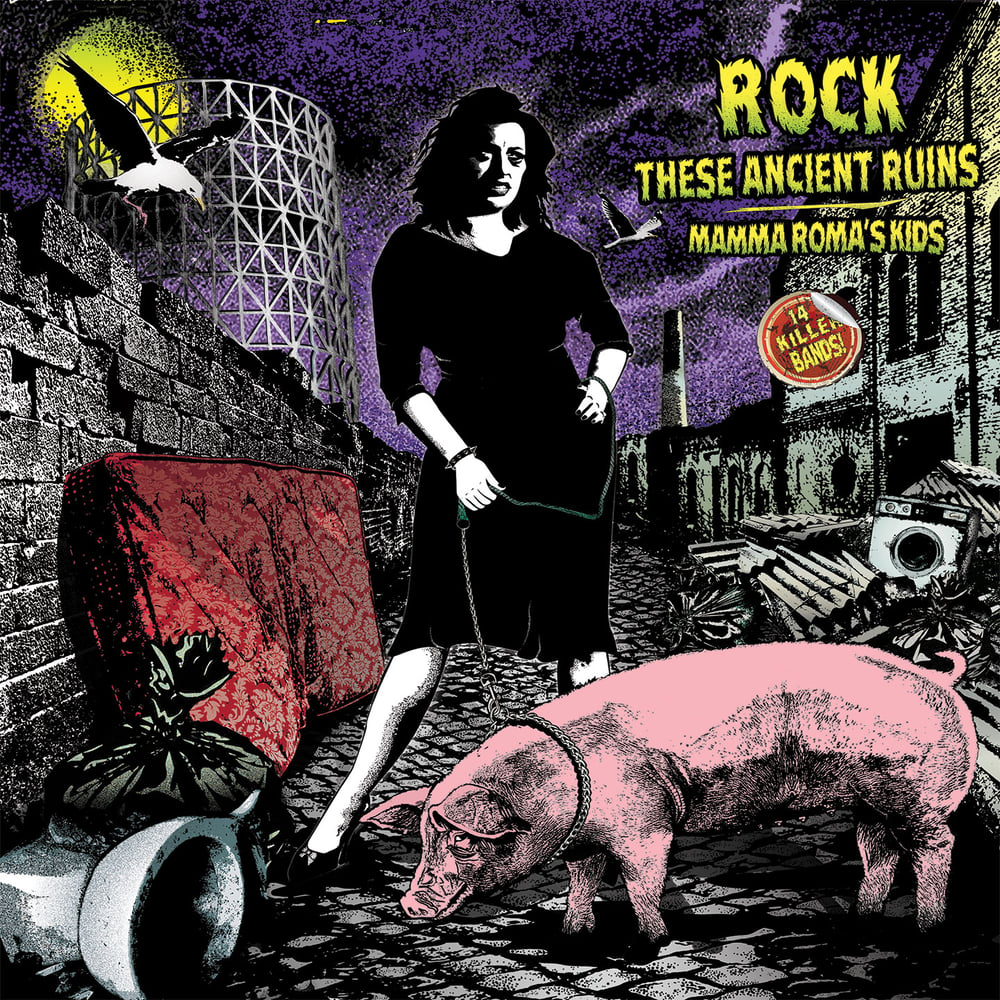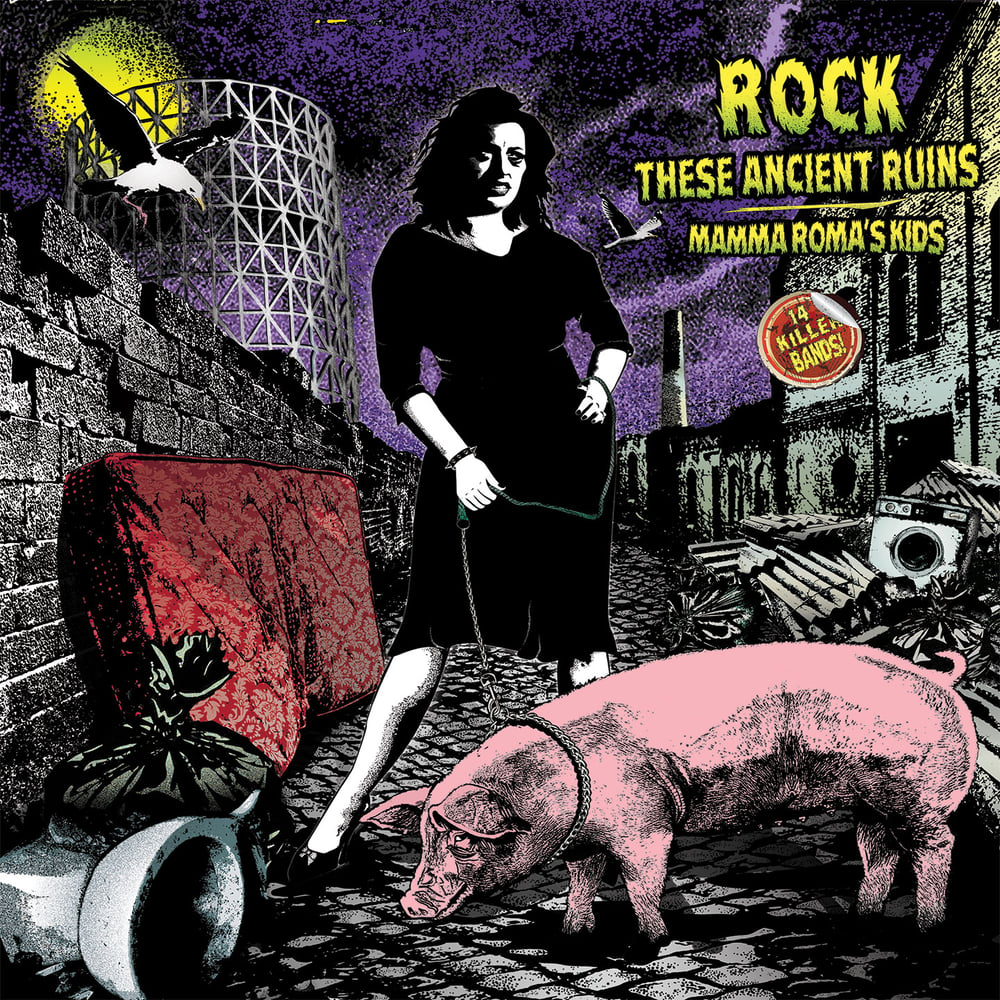 NEW! "ROCK THESE ANCIENT RUINS ROMA'S KIDS" COMP LP
€14.99
A must-have compilation including some of the most representative Roman punk rock bands of the last 40 years! The idea was born during the first editions of the "Raw Rock'n'Roll Festival" by Lorenzo Canevacci (Wendy?!, Bloody Riot) and Simone Lucciola (Blood '77, Gioventù Bruciata, Lamette), and finally materializes today, thanks to the combined production by Area Pirata and Surfin' Ki Records. The album selects old and new glories of the Roman punk'n'roll scene: a particularly fertile one, which over the years has been appreciated even beyond national borders. It ranges from Anglo-American-inspired punk rock by Alex Dissuader, Beats Me, Blood '77, Queen Kong, Human Race, Idol Lips and Tigers In Furs, to that sung in Italian by Alieni and Ferox, up to the glam/power pop of Wendy?!, Taxi (now performing on stages all over the world as Giuda) and Mad Rollers, to the Plutonium Baby's garage sound and the psychobilly by Cyclone. The old school graphics are made by Paulette Du (Plutonium Baby, Motorama, La Santissima Trinità) and Alex Vargiu (Bingo, Bloody Riot, Dissuaders), and represents a Dadaist reinterpretation of the true symbols of the eternal city: cinema, seagulls, garbage. Federico Guglielmi (Il Mucchio Selvaggio, Rockerilla, Rumore) is the author of the critical note attached to the compilation, where he underlines that "the younger boys are next to the older boys who remain boys", because the protagonists of the Roman '77 and the 80s and 90s of our local punk team up with the most recently formed bands, with whom they share intent, sound violence and attitude. "ROCK THESE ANCIENT RUINS – MAMMA ROMA'S KIDS" will be out on vinyl on March 14th by Area Pirata and Surfin' Ki Records!
Tracklist:
01 – Alieni – Più giù
02 – Wendy?! – Rock these ancient ruins
03 – Alex Dissuader – I'm gonna lose my job
04 – Plutonium Baby – Run run run
05 – Beats Me – Third age lobotomy
06 – Blood '77 – 6 stay 6
07 – Cyclone – Fuga fuori Roma
08 – Taxi – Gloves
09 – Queen Kong – Blank out! Blank state!
10 – Human Race – My gang
11 – Idol Lips – Don't need your love
12 – Tigers In Furs – Tigers In Furs
13 – Mad Rollers – Rock lovers
14 – Ferox – Vado fuori
12€ INTERNATIONAL FLAT RATE SHIPPING - ORDER AS MUCH AS YOU WANT WITH NO EXTRA SHIPPING COSTS!