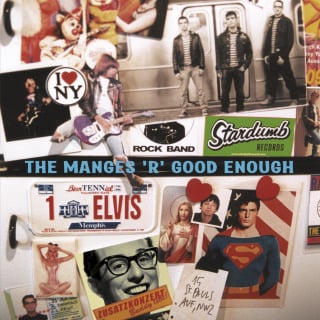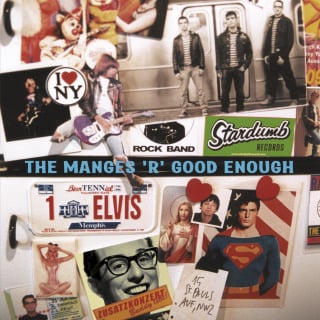 The Manges "The Manges R Good Enough" REMASTERED LP!
€13.99
Originally released by the great Star Dumb Records in 2001, The Manges "R Good Enough" is now available again on Surfin'Ki!
The entire album has been analogically remastered by Johnny Love (same guy who worked on the mixing of the Manges' latest album Bad Juju). The process gives a whole new life to the record which sounds a lot more "clean" and powerful now, revealing a lot of interesting and unexpected details that were previously hidden in the old mix!
SIDE A:
1. I'm A Monkey
2. Blame Game
3. Elvis Has Left The Building
4. I'll Take You To Hawaii
5. I Hate Rats (Feat Joe King of the Queers)
6. 80's Soldier
Side B:
7. Kids Are At The Mall
8. Miss Evil
9. Now Or Never
10. Goonies 'R' Good Enough
11. Rumble In Chinatown
12. Yeah (Late Nite Song)
The release is limited to 400 copies - 200 on black wax, 100 on clear blue wax (all gone) and 100 on clear crystal wax (all gone)!
12€ INTERNATIONAL FLAT RATE SHIPPING - ORDER AS MUCH AS YOU WANT WITH NO EXTRA SHIPPING COSTS!