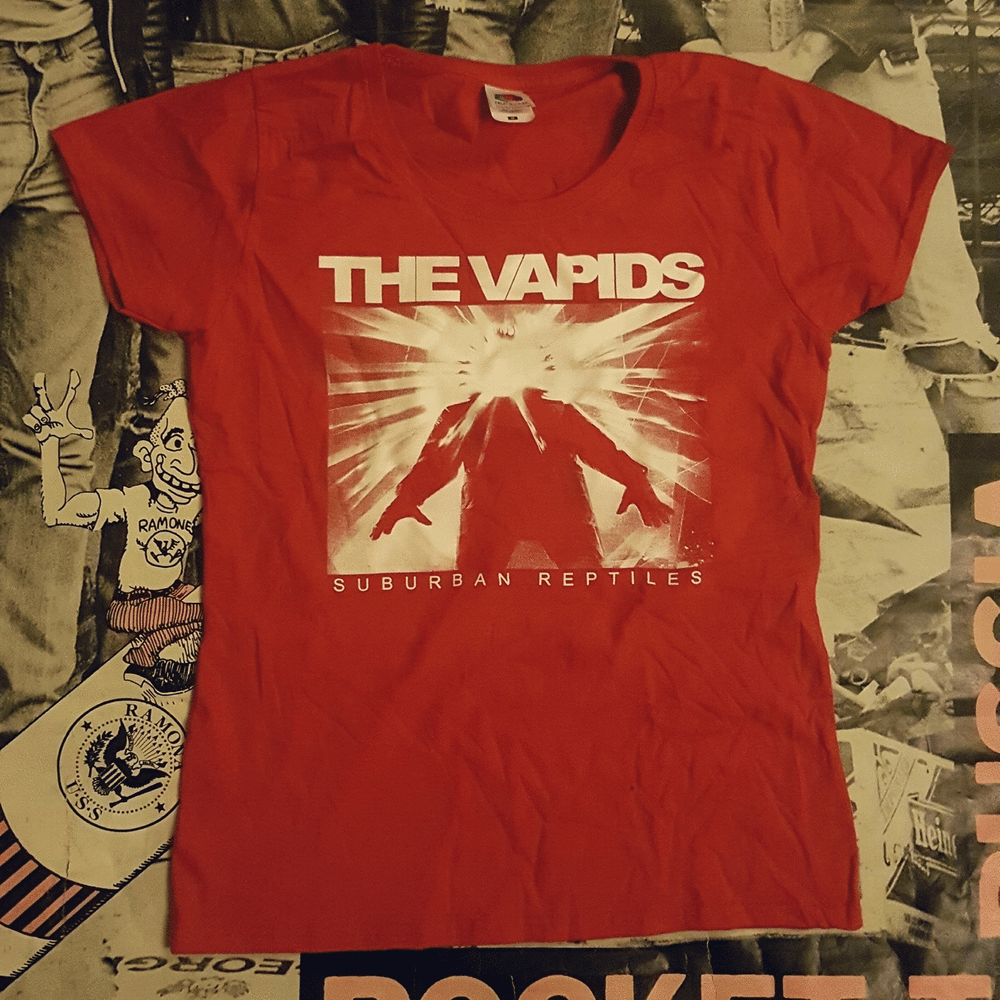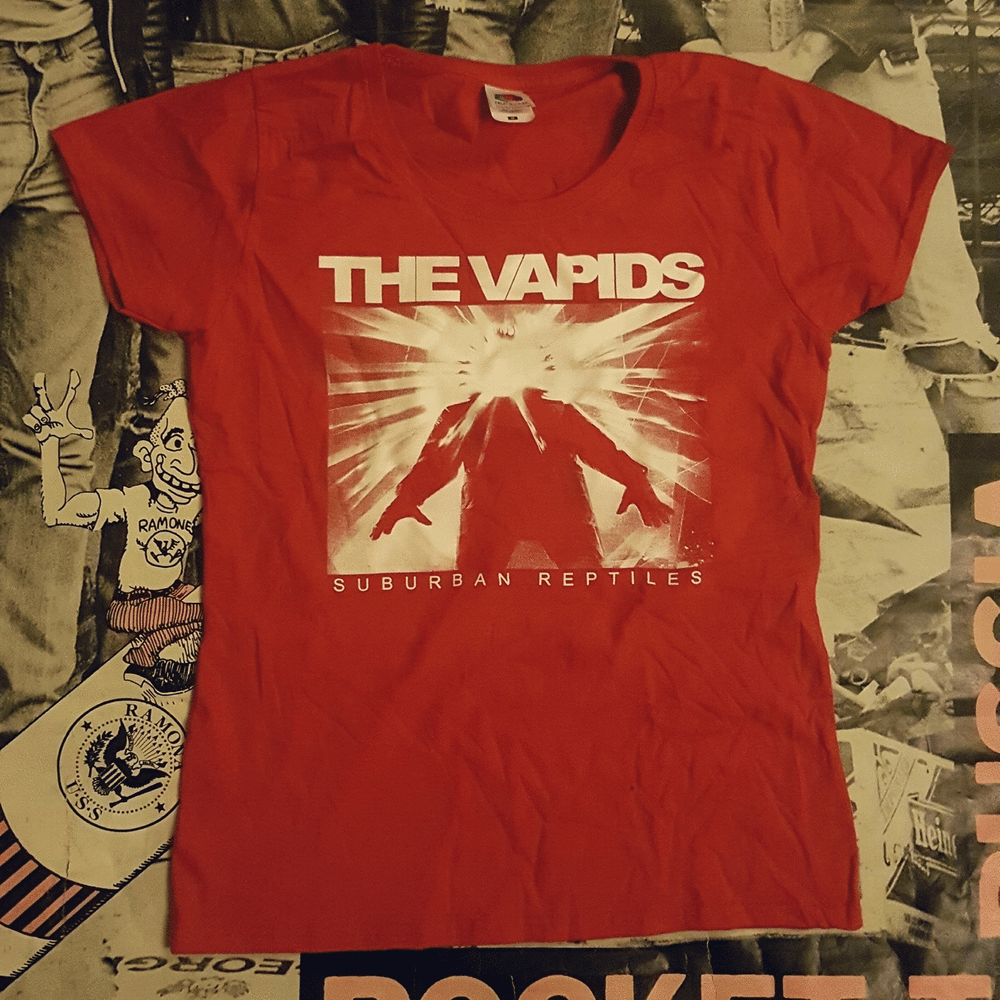 ON SALE! The Vapids "Suburban Reptiles " & "Punitive Damage" t-shirts!
€9.99 / On Sale
SUBURBAR REPTILES - Design gently offered by John Carpenter!
PUNITIVE DAMAGE - Inspired by the Misfits "3 Hits From Hell" coverart!
We have a bit of everything from woman small to man large, check the options to see what's left!
"SUB REP" white on black for girls are printed on GILDAN tshirts. Everything else is Fruit Valueweight.
10/22€ INTERNATIONAL FLAT RATE SHIPPING - you only pay for the shipping of the biggest/heaviest item! Order as much as you want with no extra shipping costs! Click here for all the details!
MORE VAPIDS RECORDS & T-SHIRTS HERE --->
http://surfinkirecords.bigcartel.com/category/vapids