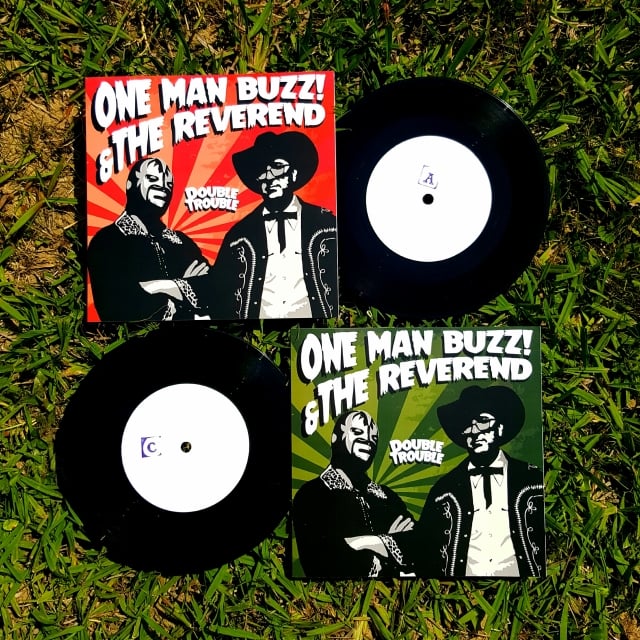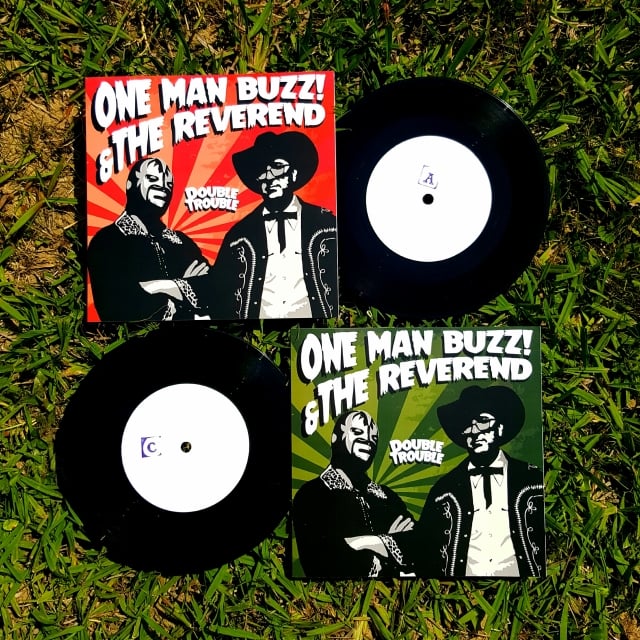 One Man Buzz & the Reverend "Double Trouble" double 7" - OUT NOW!!!
€9.99
ONE MAN BUZZ AND THE REVEREND!!! Evil garage R'n'R duo from Italy! On a mission in the name of the Devil to make you shake your shit machine!!!
"Double Trouble" 2x7" is their first release feat 5 amazing original tracks!
1st press limited to 100 copies including 50 oin white wax and 50 on black!
MP3 download code included with every copy! It includes an extra track not available on the records!