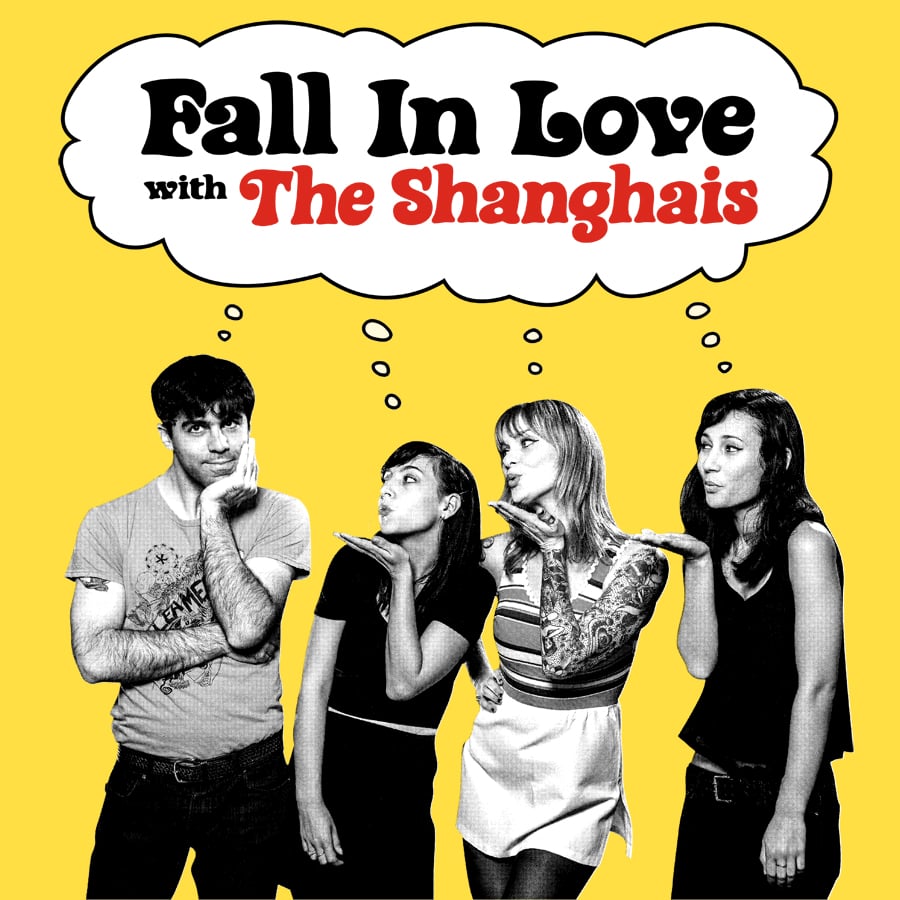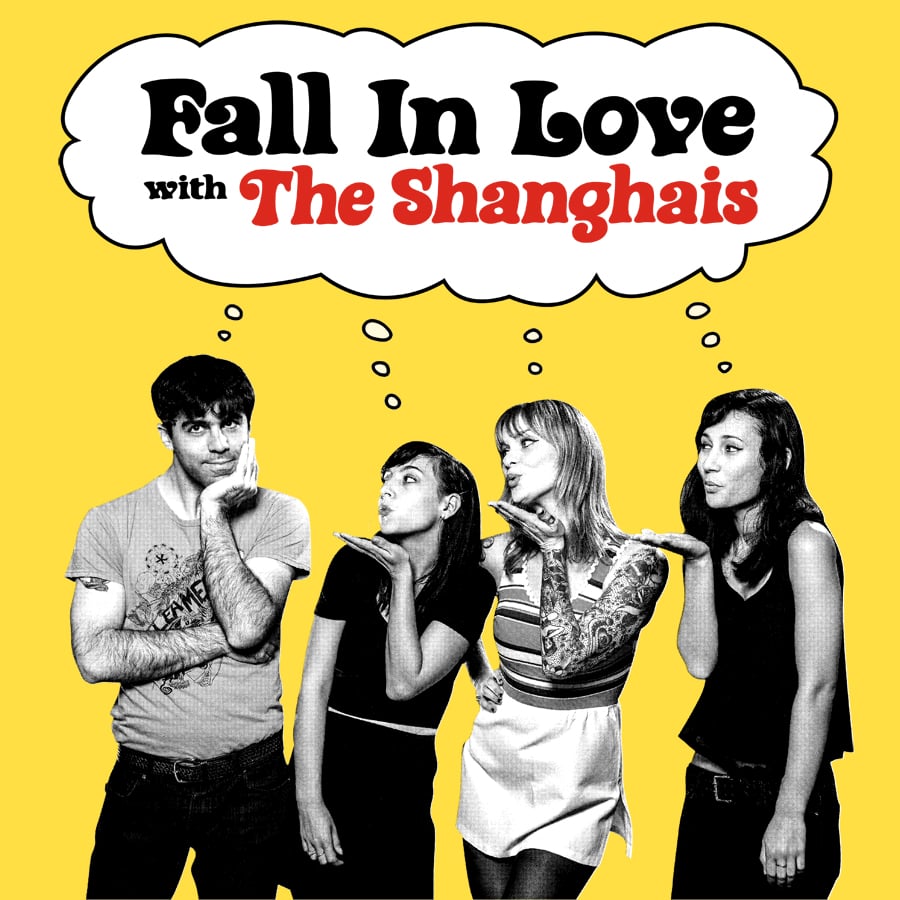 OUT NOW: Shanghais "Fall In Love With The Shanghais" 7"!!!
€6.99 / Sold Out
The Shanghais are here to stay! Miss Natalie and her gang are finally back with four brand new tracks about good love, bad love, zombie boyfriends and fun times!
The 7" is co-producted by Surfin' Ki (Italy) & Endless Daze (US), it's limited to 300 copies on black wax and comes with a 3 coloured screen printed cover - the SKR copies (100 in total) have an exclusive colour scheme, how fancy!