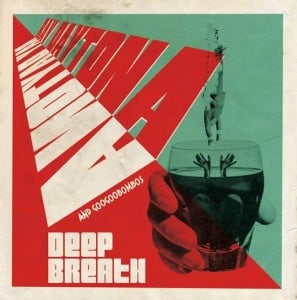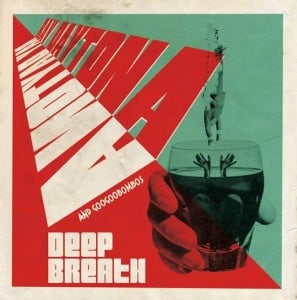 Ray Daytona & the GooGooBombos "Deap Breath" 10"!!! *BRAND NEW*
€13.99
Ray Daytona & The GooGooBombos' latest garage-surf-punk adventure!
"Deep Breath" is their 7th studio album and many music critics has reviewed it as one of their best works ever! 7 brand new songs where they mix space-age sci-fi surf ala Man or Astromen, catchy punk rock melodies of bands like the Buzzcocks and the Muffs and the garage of the Sonics and the Fuzztones.
The tracks have been recorded at T.U.P. Studio, mastered by Jon Astley and co-producer with Glyn Johns of the Who's last album with Keith Moon Who Are You. Glyn Johns has also remastered records for Small Faces, George Harrison, Who, Zombies... Pretty epic!
SIDE A:
Alternative Brain
White Light/White Heat
Love and Napalm
SIDE B:
I'm a Loser I'm an Asshole
Field Day for the Sundays
Never Been in England
Your Body Not Your Soul
The 1st press of the record is limited to 300 copies including 100 on clear red wax! We only have a fe of those so hurry up!!!
10/22€ INTERNATIONAL FLAT RATE SHIPPING - you only pay for the shipping of the biggest/heaviest item! Order as much as you want with no extra shipping costs! Click here for all the details!