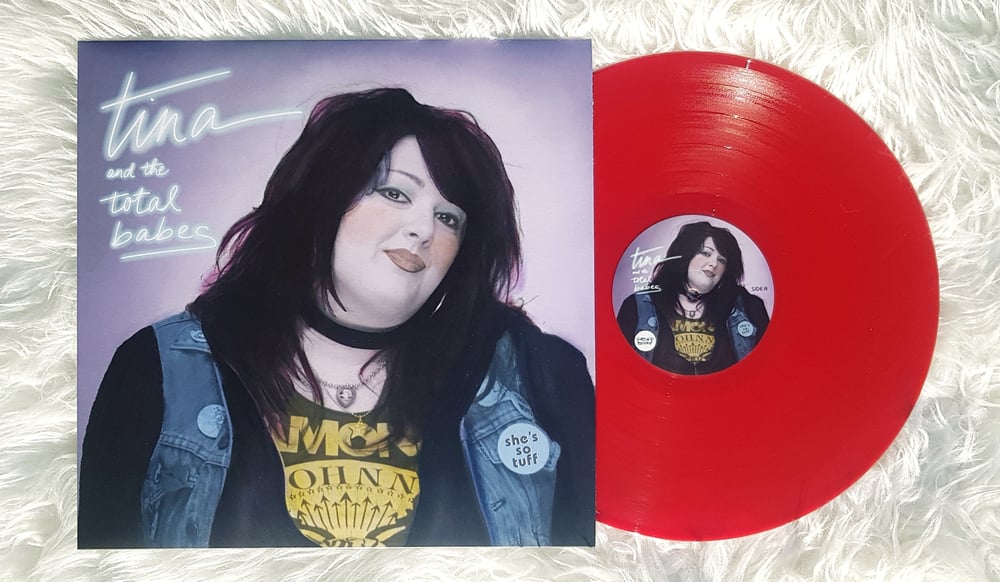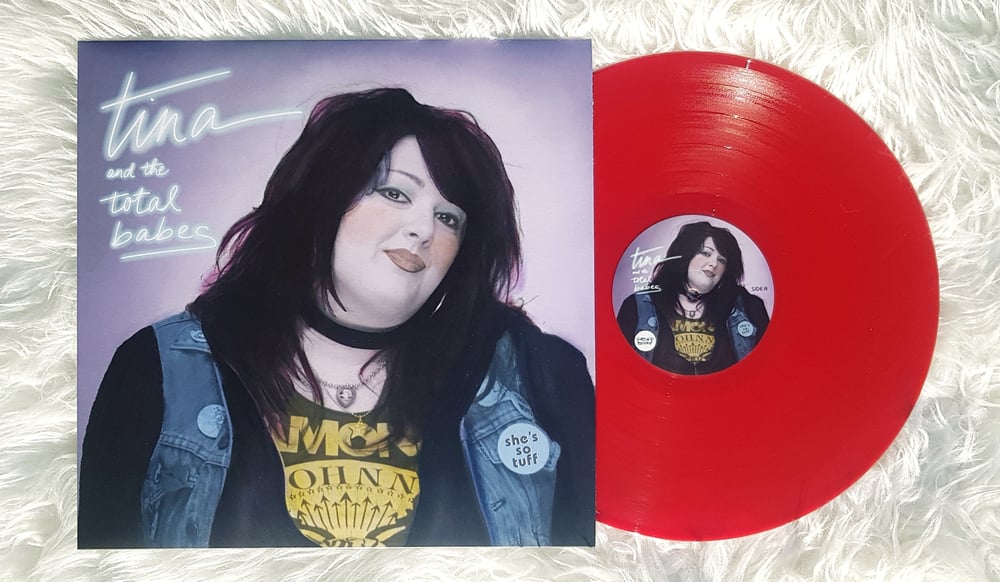 NEW! Tina & the Total Babes "She's So Tuff" 2023 edition on red vinyl!
€17.99
Latest press on red vinyl made for Mosswood Meltdown 2023, limited to 100 copies. ONLY A VERY FEW LEFT!!!
In the early 2000's B-music queen Tina Lucchesi and her Total Babes released "She's So Tuff", an album that ushered in a power pop resurgence for years to come. Formed with Lucchessi by producer Travis Ramin, Tina and the Total Babes deliver 11 soaring tracks of glorious power pop while keeping the punk edge Tina is known for. Inspirations range from the knack and Raspberries to Spector girl groups and the obvious Holly and the Italians who's "Tell That Girl To Shut Up" makes a dazzling appearance. The shared discography between Lucchesi and Ramin could happily fill the crates of any record collector but their collaboration on She's So Tuff will definitely find its way to the top of the heap!
And after 20 (+ something) years from its original release on Sympathy For the Record Industry, Surfin'Ki is proud to present a new reissue of "She's So Tuff" on 180g vinyl, fully remastered for the occasion by legendary Geza X (producer of Dead Kennedys, Germs, Redd Kross, Black Flag, the Avengers and the Weirdos)!
1 - She's So Tuff
2 - Tongue Tied
3 - Christy
4 - Tell That Girl To Shut Up
5 - Waiting For You
6 - Why Do I Like You
7 - Tragedy
8 - That's The Way I Want It
9 - All About Makin' Out
10 - It's Tina Time
10/22€ INTERNATIONAL FLAT RATE SHIPPING - you only pay for the shipping of the biggest/heaviest item! Order as much as you want with no extra shipping costs! Click here for all the details!