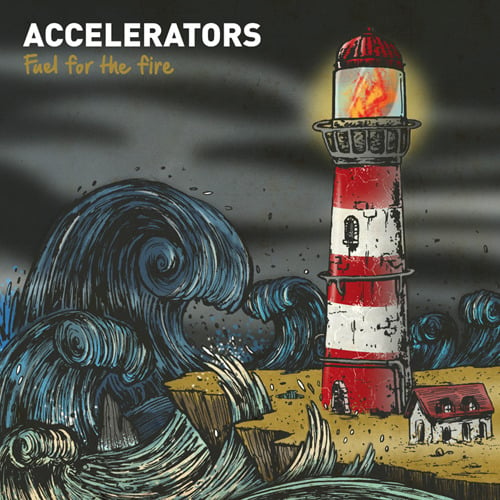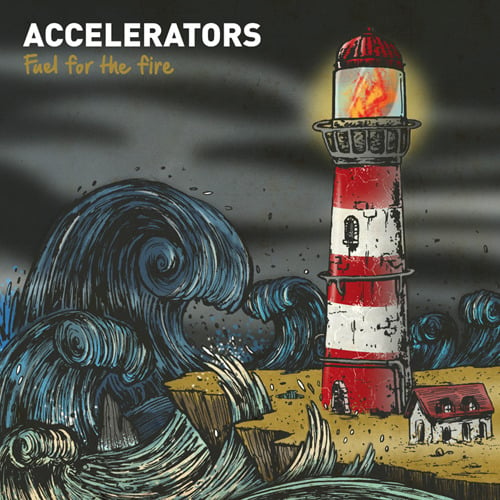 Accelerators - Fuel for the Fire LP
€10.99 / On Sale
After touring for 3 years all around Europe, the Accelerators are back with their new kick ass album "Fuel for the fire"! 11 new origianl tunes where they mix the sound of the Ramones, Screeching Weasel, Descendets and Weezer. The record includes also a cover of the classic Cheap Trick "Southern Girls"!
Coverart by Riccardo Bucchioni (Screeching Weasel, Manges).
Tracklist:
01. Fuel For The Fire
02. 13-05-1995
03. You're The One
04. Statues
05. The Ballad Of John Sancho B.
06. The Lights Of Lampedusa
07. Southern Girls
08. Play Me For A Fool
09. Code Red States
10. Gate Shut Panic
11. What Side Are You On?
12. She Wants To Change The World
(But She's Not Changing)
10/22€ INTERNATIONAL FLAT RATE SHIPPING - you only pay for the shipping of the biggest/heaviest item! Order as much as you want with no extra shipping costs! Click here for all the details!