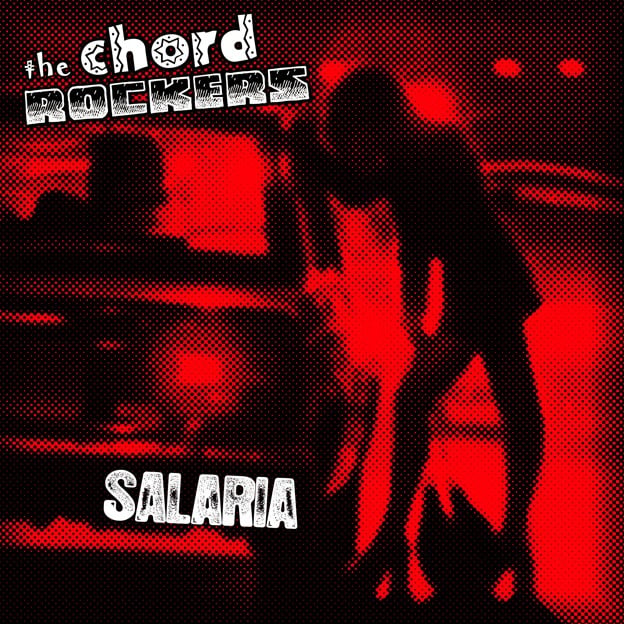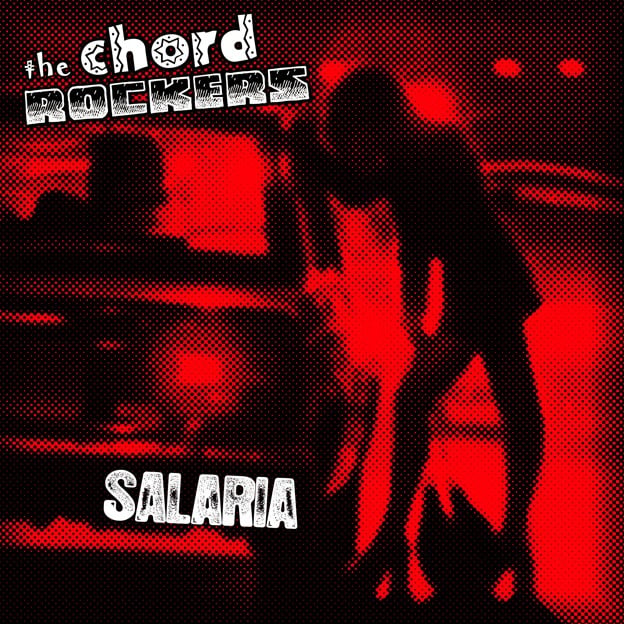 Chord Rockers "Salaria" LP
€11.99
THE CHORD ROCKERS
Boston – Rome – Thiene
Richie Parsons, Alex Vargiu, and Astrid Dante all met in Rome in 2006 at the Road To Ruins Festival. Richie's band Unnatural Axe were invited to play thanks to Suz Motta and Pierpaolo de lulis who found them on a My Space page created by Richie's daughter…the Chord Rockers were born.
Astrid now fronts Miss Chain and the Broken Heels, Alex is the singer and guitarist for Dissuaders.
Pop meets Punk and in the middle was Richie's new found desire to write music again. Richie started writing as soon as he got back to the US in the hopes of building a Rock & Roll bridge between Boston and Italy.
In the spring of 2007 Richie retuned to Rome again, this time in support of and backing Cheetah Chrome. Alex booked studio time and played guitar and Astrid sang. Basic tracks had been recorded in Boston with Frank Dehler of Unnatural Axe on Bass and Jack Clark of Jerry's Kids and Unnatural Axe on Drums
Over the course of the next few years, as time permitted the songs were completed. The sound is a blend of Richie's Boston Rock foundation, Alex's aggressive guitar style and Astrid's pure pop sensibility. All held together by Frank & Jack.
Side A:
Salaria
You're the One
Subway
No Time


Side B:
Too much Stuff
Sunny Sunday
Candy
The 1st press of the record is limited to 300 copies including 50 on coloured wax (sold-out)!
10/22€ INTERNATIONAL FLAT RATE SHIPPING - you only pay for the shipping of the biggest/heaviest item! Order as much as you want with no extra shipping costs! Click here for all the details!