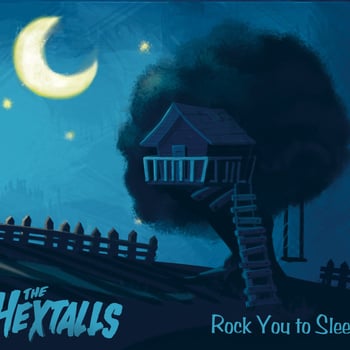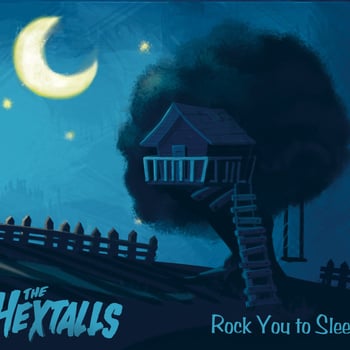 The Hextalls - Rock You To Sleep LP - ALL COLORS AVAILABLE AGAIN!
€14.99
MAY 2022 - we have found some forgotten copies of this LP we've released back in 2012! The jackets were doing pretty bad so we got new ones made. "Rock You To Sleep" is available on BLACK, CLEAR YELLOW, CLEAR ORANGE and CLEAR BLUE... and the "BUNDLE" (LIMITED TO 5) includes all of them PLUS an extra copy on SOLID YELLOW VINYL - less than 30 were pressed for a mistake by the record plant and never made available for purchase before!
----
This is a new Hextalls album fresh off the presses for 2012! You'll be tapping your toes and raising your middle fingers up to the sky right along to all 13 of these handcrafted pop punk gems! Songs about cutting your testicles with an exacto knife? Check! Songs about No pants golfing? Check! Two finger power chords and drums that go SMASH SMASH?!? CHECK FUCKIN YEAH, BRO! Buy it now and tell all your friends!
SIDE A
1 - Welcome To The Record II: Electric Boogaloo
2 - My Name Is Kenny Rogers
2 - Justine
4 - I Just Want To Sleep On The Treehouse
5 - Grant Lawrence, King Of Forest
5- (I Don't Want To Play) Tiger Woods (With You)
7 - Dirty Kelly Gruber
SIDE B
1 - I Don't Wanna Go Down To The Basement Either
2 . I Bred This Beard For Slaughter
3 - Live Free And Die Hard
4 - I'm a Hulkamaniac!
5 - Pebbles, The Happiest Chihuahua
6 - Holy Fuck, I'm a Dad!
7 - You're My best Friend In The Whole Wide World
1st run limited to 400 copies, 100 on black wax, 100 on clear yellow, 100 on clear orange and 100 on clear blue!
12€ INTERNATIONAL FLAT RATE SHIPPING - ORDER AS MUCH AS YOU WANT WITH NO EXTRA SHIPPING COSTS!