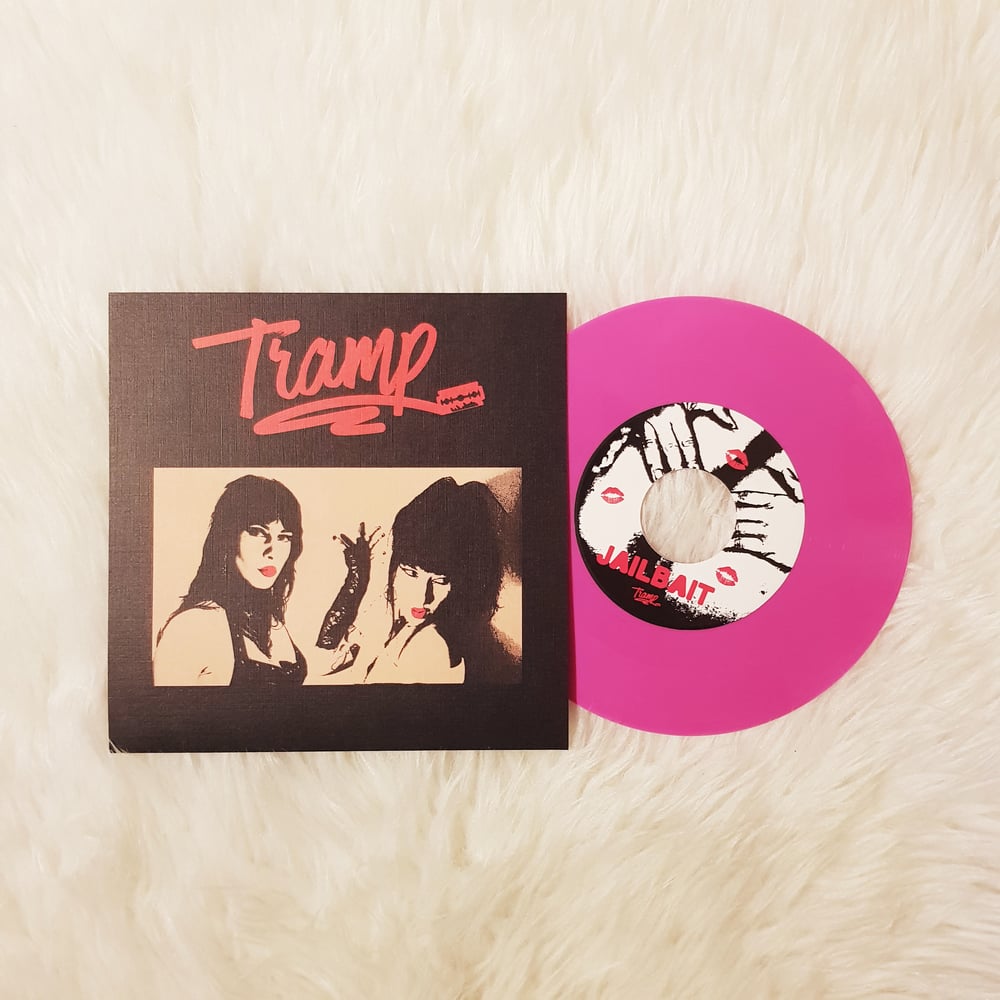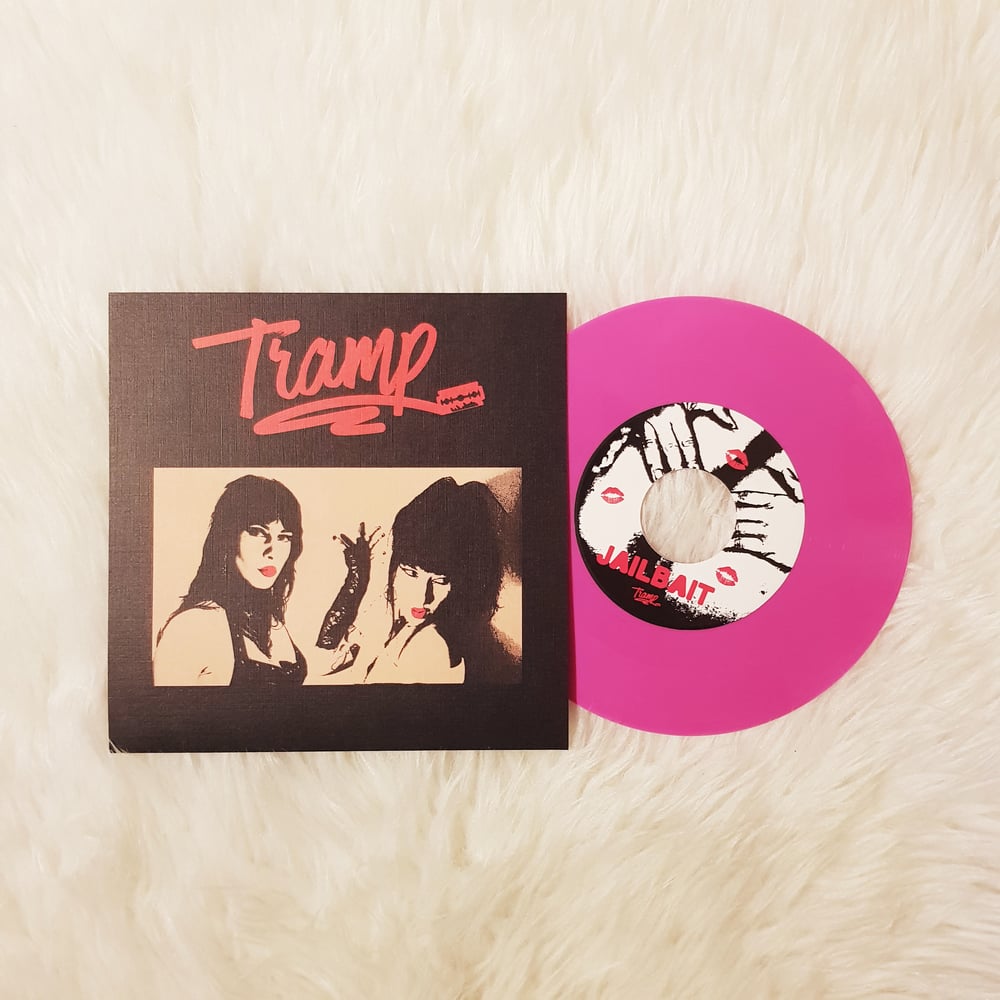 TRAMP "Jailbait / All I Want" 7"
€6.99
Tramp 1st 7"!!!
The debut punch by Viki Venom, Suzi Sleeze and Joey Deuce from dreamy New Hampshire, USA. Snotty garage punk'n'roll with a raunchy beat and sleazy lyrics that are seriously harmful to young people. Aka "Slut Rock." Two songs between the British HEADCOATEES, the SMEARS or LUNACHICKS, visually wrapped in a stylish Lipstick'n'Razorblades artwork. One time pressing of 300 colored copies, plain and simple.
(Wanda/ 2022)
10/22€ INTERNATIONAL FLAT RATE SHIPPING - you only pay for the shipping of the biggest/heaviest item! Order as much as you want with no extra shipping costs! Click here for all the details!
ALSO AVAILABLE: