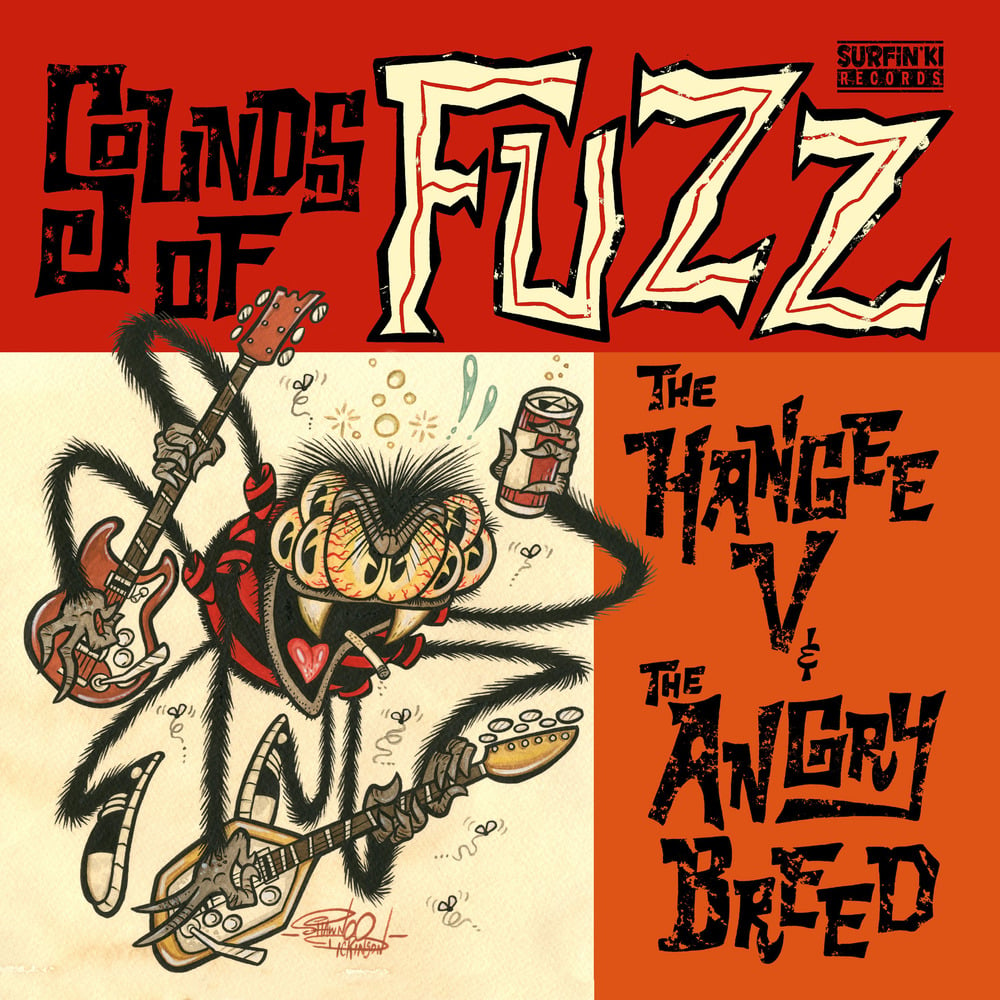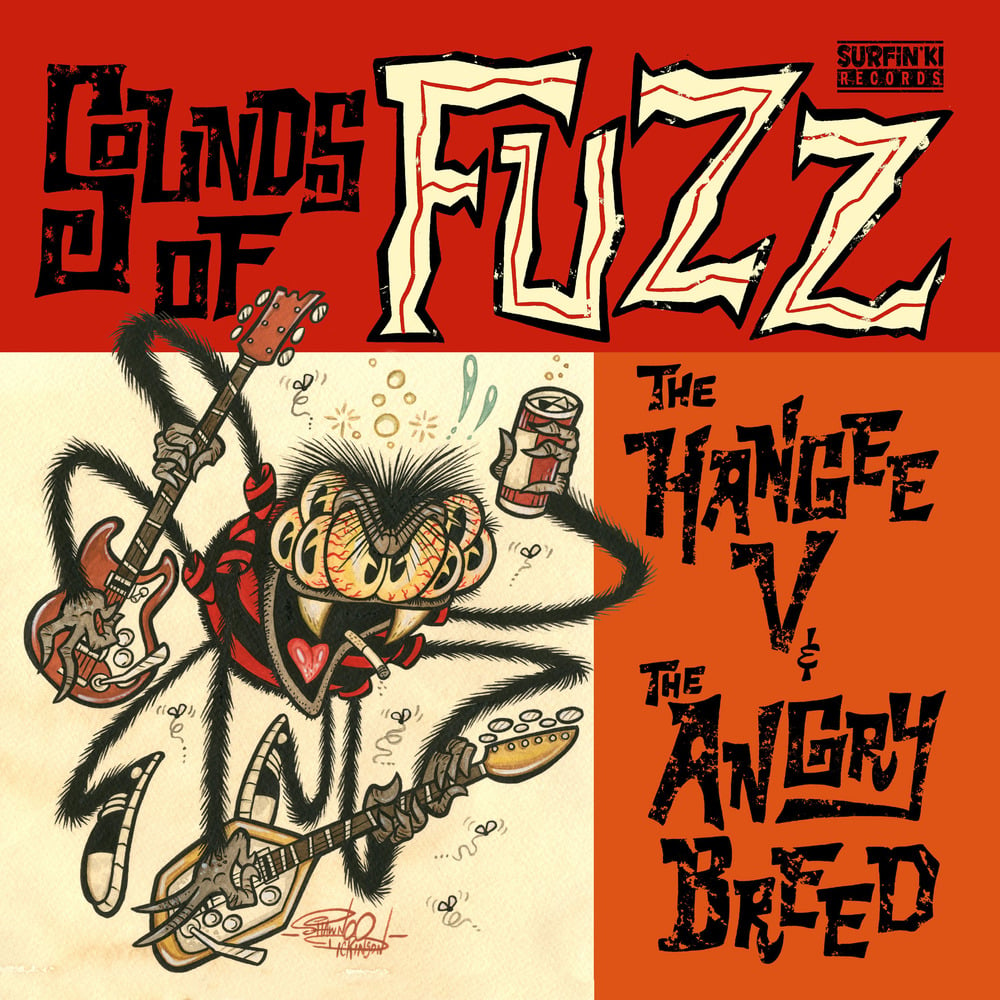 Hangee V / Angry Breed "Sounds of Fuzz" split 7"
€5.50
Hagee V (Sardinia) VS Angry Breed (Sweden), garage surf rock & roll at its full potential! Two new songs for each band!!!
The Hangee V:
Here comes the newest issue of the infamous Hangee V hailing from the zombie island of Sardinia, with their typical sound made of snotty garage punk fuzz buzz and organ mixed with reverb drenched surf instrumentals. Their two songs on this release are "In the Wood" and the instro Green Slippers and will take you to the weirdest tales from your winklepicker boot.
H-V' side:
In The Wood / Green Slippers
The Angry Breed:
The Surfites' new side project The Angry Breed is all about fuzz guitar. Not into "real" biker culture but highly influenced by the exploitation movies and soundtracks of the mid 60's. Their two songs on this release ("Sickle Girl" and "Go-Go Scene") are both originals and deliver fuzz a plenty for any fuzz freak to dig on!
A-B' side:
Sikle Girl / Go-Go Scene
Coverart by Shawn Dickinson!!!
1st run pf the 7" limited to 300 copies including 45 on clear red wax and 5 on solid red (soldout)!
https://soundcloud.com/surfinkirecords/hangee-v-in-the-wood