NEW! Lucy and the Rat "Stick To You / True Romance" EP - OUT NOW!
€5.99
New Lucy and the Rats 7"! Feauturing two unreleased tracks! This time their guitarist Joe Tolosa takes Lucy's place at vocals giving these songs a slightly punkier/snottier sound compared to what we've heard on their previous releases. Think The Boys, Buzzcocks, or even Nikki & The Corvettes!
Side A: Stiuck Yo You
Side B: True Romance
Co-produced by Surfin' Ki & the always amazing Stardumb!
The 7" is limited to 500 copies including 100 on clear blue wax (SKR limited edition), 100 on solid green wax (Stardumb limited edition, no copes left here!) and the rest on black wax! MP3 download code inclued!
10/22€ INTERNATIONAL FLAT RATE SHIPPING - you only pay for the shipping of the biggest/heaviest item! Order as much as you want with no extra shipping costs! Click here for all the details!
ALSO AVAILABLE ON SURFIN KI RECORDS:
Lucy & The Rats "This situation " Melody"7"

Lucy and the Rats S/T LP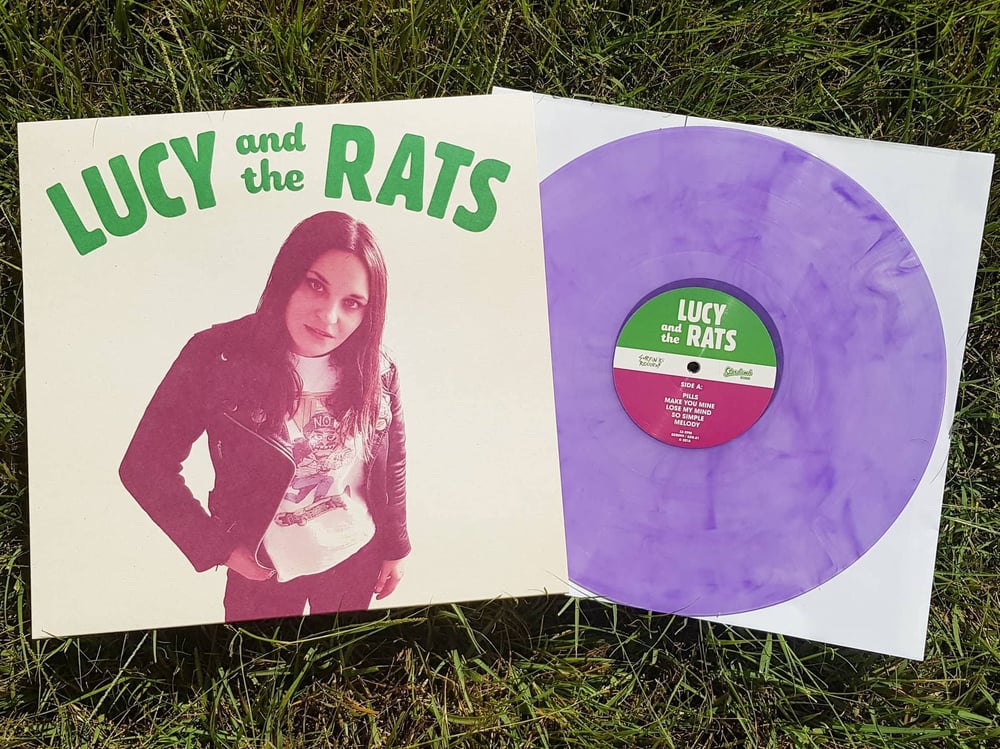 Lucy & The Rats "Got Lucky" LP preorder