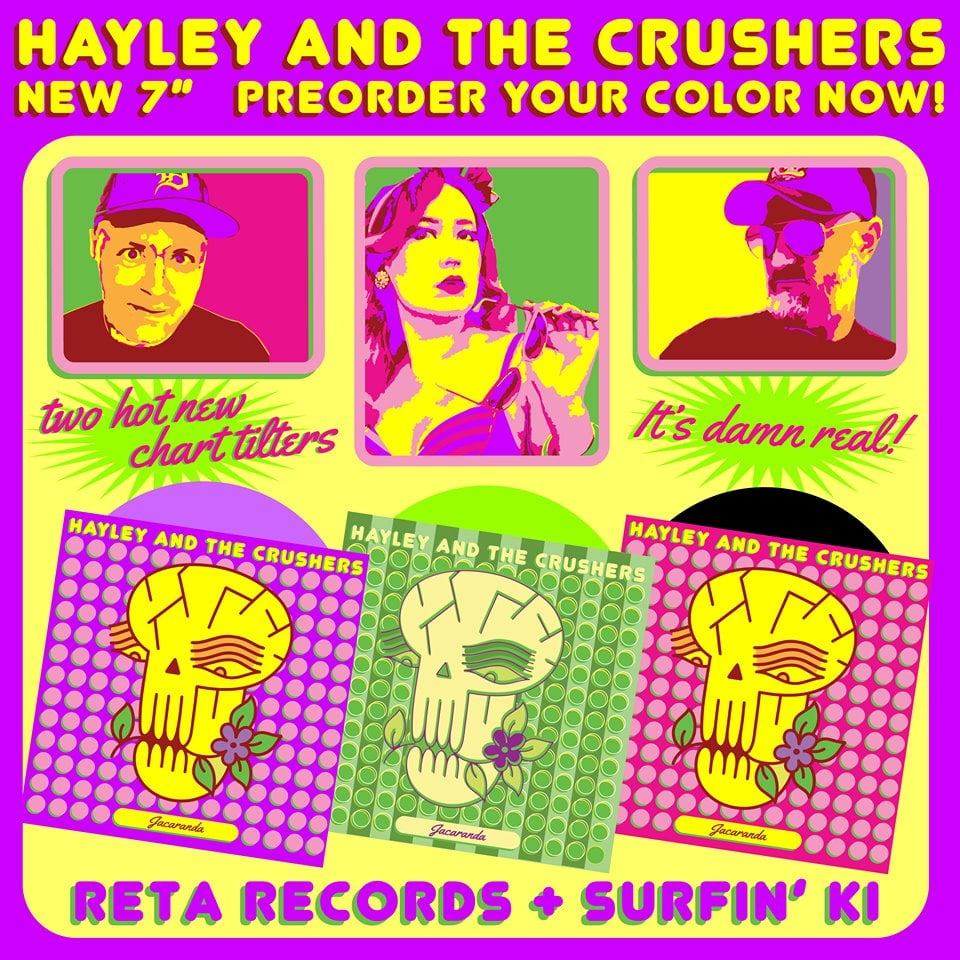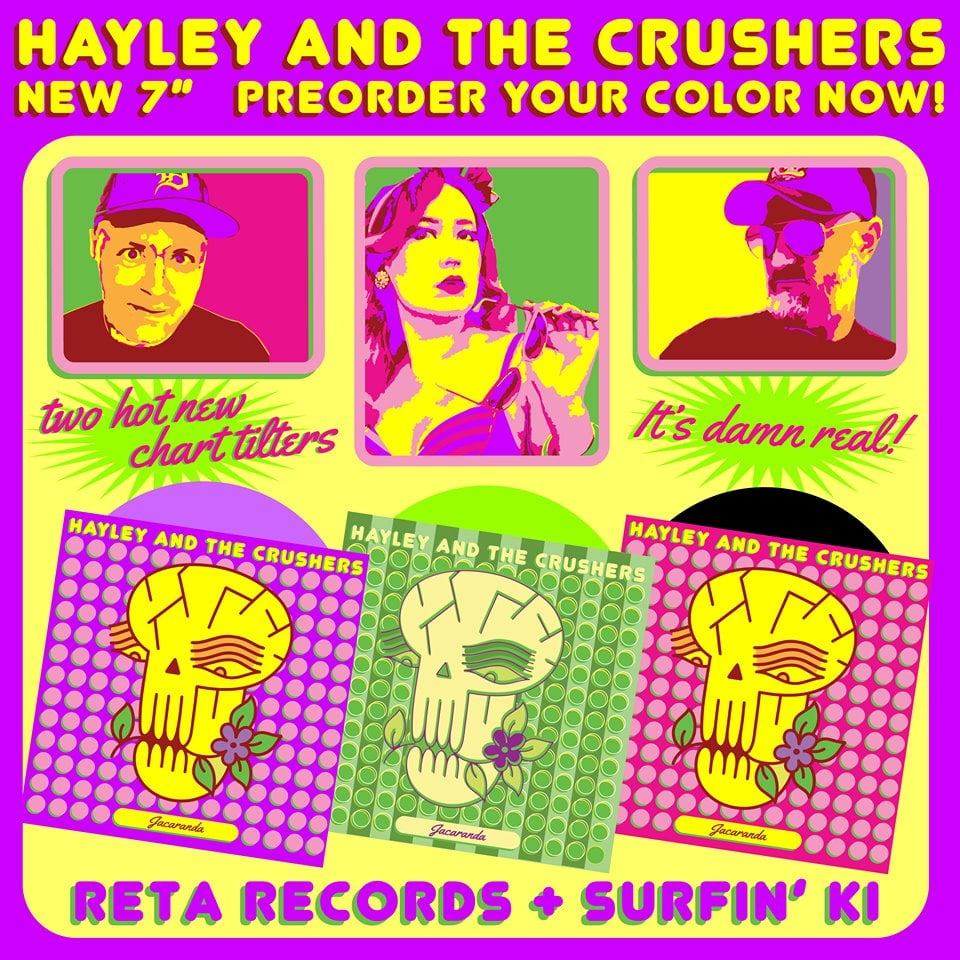 NEW: Hayley & The Crushers "Jacaranda / Angelyne" 7"
€5.99
The sassy San Luis Obispo, California surf punks HAYLEY AND THE CRUSHERS haven't missed a beat since the release of their third full length Vintage Millennial (Jan. 2020, Eccentric Pop Records). With three juicy colors to choose from, their new swinging summer EP, Jacaranda, is unabashedly collectible, danceable and fun. Recorded at Encapsulated Studios in St. Louis, the EP will stream everywhere with limited edition 7" vinyl available courtesy of Reta Records in Canada
and Surfin Ki Records in Europe. U.S. fans can grab a copy during the Crushers' West Coast/ Midwest tour slated for Fall 2020. For fans of Blondie and The Go Go's. Enjoy with the top down!
Available on PURPLE, GREEN or BLACK WAX, each edition comes with a different matching cover!!!