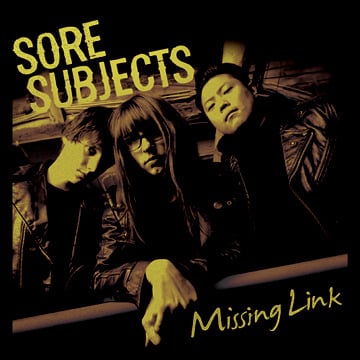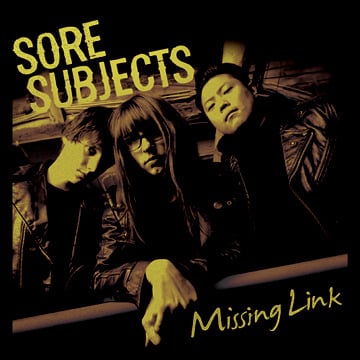 Sore Subjects "Missing Link" 7"
€5.50
Sore Subjects come from Chicago Illinois, and they are the perfect combination of the TRUE three chord style (do you know about bands like The Ramones, Head and the Vapids?) and the Spits obsessive sound.... TNT!!!
This is their 2nd ep, feauturing 4 brand new songs!
Side A:
Obscene Calls / Wearing You Down
Side B:
Chain Of Command / Missing Link
The 1st press is limited to 300 copies, including 50 on white wax (soldout) and 50 on another colour (Waterslide Record edition).
Every copy includes an MP3 download code and a free Sore Subjects pin!